Richmond KSA gives campus bathrooms a failing grade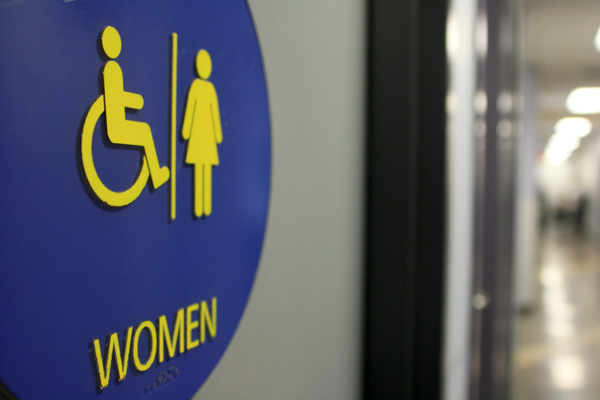 Richmond Kwantlen Student Association council director Reena Bali wants to know who hasn't been pulling their weight in the washrooms around Kwantlen's Richmond campus.
In Bali's Nov.3 council report, buried beneath plans for pool tournaments and club nights, is a frank statement, condemning the conditions of most washrooms on the Richmond campus as "just horrible!"
Many of the washrooms, especially one for women located near the Blossoming Lotus yoga studio around the corner from the KSA Richmond campus offices, is often found in an unclean state, said Bali.
She isn't that isn't sure about the state of washrooms for male students.
Bali said that she thinks what she says are unsanitary conditions shouldn't be blamed on campus cleaning staff, but on inept students.
"It's, like, the people who use it," Bali said. "I guess they don't know how to use a washroom properly."
The state of the washrooms is problem that Bali has noticed since January.
"If someone is using a washroom, they should practice proper hygiene," said Bali. "Cleaning staff can't come to the washroom after every 10 minutes, because they have all other things to do, too."
Bali feels that, other than the washrooms, Richmond is a pretty clean campus. She plans to talk to KSA chairperson Steve Lee and the university to see if she can solve the problem.
Kwantlen's janitorial services are contracted out to Dynamic Facility Services Ltd, according to a July 22 bid aware notice written by Christine Monroe, manager of supply contracts for Kwantlen's supply and business services division, and published on Kwantlen's website.
Dynamic's bid for the annual day porter and core cleaning services contract is valued at $473,024 and was accepted on the basis of a best-value criteria.
Sam Mann, facilities supervisor at Kwantlen's Richmond campus, said that the conditions of washrooms varies from campus to campus, and that poor conditions are often due to vandalism.
"Most kids do respect the facility I believe, but it's just that the odd person tends to (vandalize)," Mann said.
"I guess some people… could be having a bad day…could be frustrated…some people, I guess it's just their nature to do that kind of stuff.