Environment students embark on a dam field trip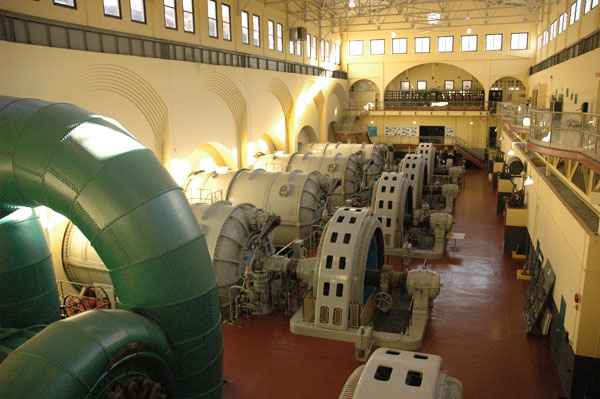 Physics students from the environmental protection technology program at Kwantlen woke up at the crack of dawn on Thursday for a field trip to the hydroelectric dam at Stave Falls.
Eight second-year students and one professor arrived in the Richmond campus parking lot to board school bus for a 7:30 a.m. departure to Mission where the dam is located.
The original Stave Falls dam has been out of commission since 2000, but remains open to the public as a museum, which provides educational and entertaining tours.
"I enjoyed the tour and the dam was interesting, but it was an early time for a field trip," says Neil Brooks, who is a second-year student.
"It's all about learning application and seeing real life examples of what we study in class," says John Currie who is also a second-year student.
The EPT students have been studying an array of alternative energy sources, conducting in-field research and collecting data for analysis, including their most recent garbage audit of the Richmond campus.
"We're learning about various sources of energy that are economical for B.C. We can't do nuclear power because we're too close to a fault line," Currie said.
"You have to assume that an earthquake will happen, and with a power plant a serious blast could occur," Brooks added.
Currie points out that aside from fossil fuel, wind, solar and hydro are the most feasible and environmentally friendly sources of alternative energy. However, solar has its setbacks, "It's not the way to go," said Currie.
"Solar energy isn't an efficient source because of our weather and latitude. The sun's rays hit us at a low angle and it's not always sunny. It's different if you're in Arizona or the desert," said Brooks.
Currie and Brooks agree that for B.C., dams are the most effective and sustainable way to produce electricity. "When you consider the density of water, you realize how much power it can generate when it falls. One cubic meter of water weighs ton," Currie said.
"They're planning to build another dam in Peace River. All that energy contributes to the grid across North America," Brooks said. "Energy that we buy."