Kwantlen's unknown 'soldiers' battle it out on the 'net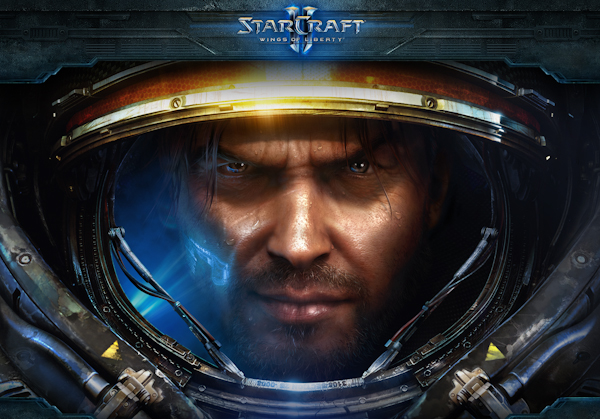 To the majority of Canadians, the CSL is the Canadian Soccer League, the top soccer league in Canada with a history going back to 1926.
To a small population of video game enthusiasts, the CSL is the Collegiate StarLeague, a younger, lesser-known league of 144 university teams spread across Canada and the U.S. that duke it out online every week, playing a computer game called StarCraft 2: Wings of Liberty.
The four-year-old StarLeague describes itself on its website as a "small step in the process of creating enough excitement and passion for e-Sports to fill stadiums, be broadcast on television, and ultimately become a part of mainstream culture." Originally a StarCraft league, it switched over to StarCraft 2 when that game was released.
Like most sports organizations, it's made up of different divisions, eight in all. Kwantlen is in the Guardian division with Queen's University, the University of Cincinnatati, the University of Georgia and 15 other colleges. UBC, UVic, Thompson Rivers University, BCIT and SFU also have teams.
Seasons start in the fall and end in the spring with playoffs. Last year's winner was UC San Diego.
The coordinator for Kwantlen's first-ever StarLeague team is a second-year crimonology student named Jayson Bulahan.
He discovered the StarLeague on an online StarCraft forum and, after realizing what Kwantlen was missing, began trying to organize a squad for this year's season. It was tough getting into the swing of things, but today Kwantlen's team consists of 14 players.
Although it is a competition, Bulahan insists that having fun is their priority. If a team member doesn't want to play, he or she doesn't have to. Inexperienced players are welcome, too, as long as they're willing to learn.
"My recruitment standards are not really high. If you're new, that's fine. Everyone will get a chance to play," he said.
Team member Kevin Shen shares Bulahan's ideology, and finds that it's "much easier to improve if you're under that mindset, and if I lose the game, it wouldn't bother me so much since I can always watch and analyze the replay without feeling ashamed."
Shen is in his third-year at Kwantlen and first started playing StarCraft in 1998.
Harold Keech, another veteran who's been playing since 1999, plays mostly for fun but also finds it "very rewarding to win and perform well for the school."
Although the main goal is to have a good time, Bulahan admits that games can become competetive.
"StarCraft is a game of wits, and I don't think anyone wants to be outwitted by another player," he said. "It's up to the players. It's their own motivation that drives them to play as best as they can."
Bulahan said the toughest game the team has played so far was against the University of Southern California.
"We got outplayed by them, and there was nothing we could do," he said.
That was back when the team was still getting the hang of things, but their skills have improved since then.
"It's taken us a little bit more time to get used to how we're supposed to do things," he said, but added that the team's getting better every week.
StarCraft 2 — the sequel to the successful 1998 sci-fi game StarCraft —was released in July 2010 and has quickly become one of the most popular and competitive online games. It sold three million copies in the first month and has received universal acclaim from game critics.
It takes place in the 26th century and contains three species — the Terrans, the Protoss and the Zerg — who battle each other in outer space environments.
Kwantlen's next game is Saturday, Feb. 5 against the University of Minnesota, Twin Cities.