In honour of the Lunar New Year the Langley Community Services Society hosted a multi-cultural performance at Langley campus on Feb. 6.
Tai Chi Fan, Tango, Korean drums and Chinese Folk dance are just some of the many dances performed to welcome in the Year of the Tiger.
Abby Wiseman and Kristi Jut captured the event on video.
Public relations students hosted a big bash for Big Brothers on Feb. 9 at the Circus of the Night fundraiser.
Through ticket sales, donations and a silent auction, the second-year students raised $6,900, exceeding their goal of $6,000.
The idea behind the event was to create an atmosphere where adults could feel like kids again, said student Alicia Bernbaum.
Adding to the circus-vibe was the illusionist Yeeri, two belly dancers and tango dancers and candy apples, popcorn and "circus-tinis" were served.
One of the evening's highlights was a speech by big brother Steve Lee, who spoke about the positive effect being a big brother has on his life.
Every year, second year PR students host a charity fundraiser as part of their event management course.
Amelia Kennedy is the course instructor and has been a Big Sister for 11 years. She knows how difficult it can be for 24 people to organize an event, and said they did "really well."
"It's really great to see all their hard work come together, and pull off a really great event, and raise a lot of money for Big Brothers," said Kennedy.
Kwantlen students are still doing their part to raise money for Haiti.
On Jan. 22, Charles Quist-Adade, his Sociology 1125 class and the Ghanian-Canadian Association of B.C. threw a fundraiser, which raised $2,565 for Doctors Without Borders and the Canadian Red Cross.
(Update: Fund-raising continued after the event and the amount raised has grown to $2,800.)
Quist-Adade was thrilled with the amount of money donated, and said he was expecting to only raise about $500.
"It's really upsetting to see what's going on. It's just scary to see that something can happen out of nowhere," said Jasman Virdi, a sociology student. "It's good that everyone is pulling together to help out all around the world."
The highlight of the event was local poet Kevan Cameron.
Cameron recited three poems about African-American culture,  modern society and playing scrabble with his mother.
KSA campus councils have also been raising money after the Richmond KSA challenged Surrey and Langley to a fundraising competition for World Vision.
Altogether the KSA raised $1,132 from students, and will matching $1,077 of it, said Reena Bali, the Richmond campus director
Richmond students donated $928; Surrey students donated $148; and Langley students $55.
Bali said she will be taking the competition further, by challenging the university to match the donation.
Kwantlen's president David Atkinson sent out a letter encouraging students to do what they can for Haiti, but has yet to announce any donation from the university.
(Note: This article has been edited since publication to include the corrections noted in the accompanying comment.)
In an effort to raise money for Haiti, the Richmond campus Kwantlen Student Association exchanged cereal for donations to World Vision yesterday.
Reena Bali, Richmond campus director, said the KSA no goal for the amount of money it wants to raise, but said that the KSA will try and match every dollar donated.
"We're just hoping for anything, because for them even a little is a lot," said Bali.
The KSA had originally planned a free toast and warm breakfast for students, but with the crisis in Haiti they decided to change the breakfast into a fundraiser.
The KSA at Richmond campus will be accepting donations until the end of the week, and urges people to donate whatever they can to World Vision or a similar charity.
Bali also advises people to research the charities to make sure that all the proceeds go towards the people of Haiti.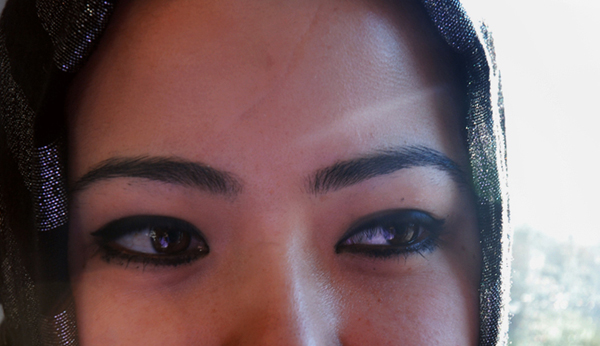 Dur-e-aden was apprehensive about wearing the hijab when she first moved to Canada two years ago; in Pakistan wearing the hijab was normal, but in Canada she stands out when walks down the street.
"It gives away my identity. Sometimes it's good, sometimes it's bad, but I'm ok with that," said Dur-edan. "People should know who I am, like I don't want to hide it or anything."
The Islamic religion requires a woman to dress modestly in loose clothing covering her body, except for her hands. The wearing of the hijab comes
from the Qu'aran, the Islamic religious text, which says that Muslims, not just Muslim women, should dress modestly.
"The main purpose of it is to like protect your chastity, so you're not supposed to reveal to much," said Dur-e-aden, who started wearing the hijab when she was 14.
Wearing the hijab doesn't pose any problems for Dur-e-aden, who wears it everywhere she goes. She even has a hijab designed for playing sports.
Dur-e-aden isn't unique. Whether you're wandering down Main Street or hanging out downtown, one of the most visible indication that Vancouver is a multicultural city is many people wear some form of head covering.
The Muslim population in B.C. is approximately 56,000, making it the third-largest such population in Canada after Ontario and Quebec, according to Statistics Canada.
B.C. also has a large Sikh population. The 2001 census reported there are 125,000 Sikhs living in B.C., many living in Surrey and East Vancouver.
According to Pritam Singh Aulakh, president of the Akali Singh Society, Sikhism became prominent in the 15th century, and men began to wear the turban because it was considered unnatural and unreligious to cut the hair from any part of the body. Sikhs would wear a turban to keep their uncut hair neat and tidy.
Sumanpal Singh, a student at Kwantlen Polytechnic University said that those who choose not to wear the turban are not really Sikhs.
"Wearing the turban is doing Gods will," said Singh.
Aulakh said that if you are living your life in the way of God but choose to not wear the turban, you are still Sikh.
"Believing in God in Sikhism is doing good things…don't tell lies, work for a living and share with others, and be truthful," said Aulakh. "So if you are not practicing these things, then you are not Sikh."
In Sikhism and Islam, the head coverings are gender-specific. In Judaism, men and women can wear a head covering called the yarmulka or kippah.
The yarmulka and the kippah are the same thing, but, said Rabbi Infeld of the Beth Israel Synagogue, "yarmulka" is Yiddish, from a dialect of Hebrew that grew out of German. The word "kippah" is Hebrew.
A kippah is a small round hat that sits on the back of the head and, according to Infeld, is worn as a sign of respect to God and to all people.
Many Jews don't wear the kippah all the time, many wear it only when praying and eating.
"I personally keep my head covered at all time," said Infeld. "People who are more observant of Jewish law tend to do that."
To Infeld, a Jew does not have to where a kippah to be faithful.
The Jewish population is small in B.C. with only 21,000 Jews. The Jewish community in Vancouver is concentrated around Oak Stre
It's mid-semester and mid-terms are closing in, your school savings may be disappearing and you might be feeling the need to blow off some steam.
Spending $10 on a cocktail at Lux on Granville may not be some-thing you want to do, but you can still have a rocking night out and not wake up in the morning wondering where your money went.
The first thing you need to know about having a bevvy on a budget is that beer is the cheapest drink on the menu, so if you're into the $8 martinis at Cactus Club you're going to have to make some sacrifices.
A survey of 15 different places in Vancouver revealed that most places charge about $5 a beer before taxes, which are 10 per cent on liquor. Two beers will cost you $10 to $11 on average, and don't forget to tip your bartender or server.
The standard for tipping, according to Lonely Planet Canada, is 15 per cent on the bill before tax, but if the service is excellent, 20 per cent is recommended.
The important thing to know is when the good drink specials are on and plan around them. Check out the Tuesday-night $7.50 pitchers at Whineos on Granville Street. The cozy wine-cellar atmosphere attracts the mid-20's to 30s crowd and the pitchers of beer only come out on Tuesdays.
Any other night you pay by the bottle, which will set you back $5.75 each.
Hungry? Order a burger at any Vera's Burger Shack and add a Granville Island Honey Lager for $3 any night. If you wait until Wednesday, you can get two beers and Vera's massive burger for $9.95; go on a Friday and get two beers for $6.
Any given Tuesday you can hit up The Cambie in Gastown for $7 pitchers, which give you about four glasses of beer, depending on the size of the glass.
You can also grab a pint there on Mondays for $3.50 and any other night you won't pay more then $4.50 for a beer. The Cambie is underneath a hostel and has a lot of character, with its old glass windows and big communal picnic tables.
It's most unique feature is the picket fence that runs up the centre of the bar. Half of the bar has a restaurant license and the other half has a pub license, which means you can't cross over the picket fence.
The clientele is mixed, and you may be sharing a table with someone from Europe, a UBC student or a local Gastown resident.
Richard Saunders, the manager of The Cambie, said he knows that the cheap drinks are what attracts people, but said that it's the relaxed vibe that keeps them coming. "There's just no pretentiousness here," said Saunders.
Bars like The Cambie may have a laid-back vibe, but if you don't want to share your table with a stranger and just want a beer at a nice place and are willing to pay a little more, you can get pints at the Yaletown Brew Pub on Sunday nights for $4.50.
The pub serves comfort food including meat loaf, schnitzel and pizzas, which you can get on Sundays for $8.
But be warned, any other night a pint will run you $6.50 and if you decide to change your beverage to some wine, it can cost you up to $11 per glass before tax.
In a 1979 article in the Globe and Mail called "Did the family unit become the casualty of the seventies?" a bleak picture of what divorce had done to society was painted.
"There were runaway wives and mothers; children were kidnapped by divorced parents who didn't have custody; middle-aged men going through what psychologists termed the male menopause walked out on their wives of 20 or more years and took up with much younger women," said the Globe and Mail.
The article described children of divorced parents as "latch-key kids" because they lived in high-rise apartment buildings without parents waiting for them after school.
Barbara Mitchell, a sociology professor at UBC said she feels that the image of divorced families in the past wasn't fair.
"A lot of these children were regarded as different. I think there was this stereotype that divorce would lead to all kinds of problems with children and family dysfunction, and kids would grow up to be delinquent criminals and have a lot of these psychological problems," said Mitchell, who has studied family relations for 20 years.
Thirty years after the Globe and Mail article was written, being a kid of divorce is, for many, just being a part of the club.
Erica Bauer was 15 years old when her parents split up and she joined most of her friends who had already been through a family break-up.
"When I was in elementary school, most of my friends' parents were getting divorced then and I was one of the only people who had parents together," said Bauer, now 23 and living with her boyfriend. "When they ended up getting divorced, I was just like everybody else."
According to StatsCan, divorce hit its peak in 1987, around the time many generation Xers were kids and Ys were being born. In that year, according to StatsCan, there were 96,200 divorces. The laws for divorce were softened in 1985, when the Divorce Act was revised and anyone was allowed a divorce as long as they could prove they had lived apart for one year.
Divorce became an everyday occurrence, and with that the opportunity arose for generation X and Y to do what other generations couldn't: break with tradition.
Instead of going from dating to marriage, many people started taking a middle-step by living together in a common-law relationship before marrying or choosing not to marry at all.
In 1991, according to StatsCan, there were 719,000 common-law couples in Canada, and in 2006 the number nearly doubled to 1,377,000.
"I don't think that the institution of marriage is going away and the ideal of wanting to marry somebody for a lifetime, you know till death do us part … I think most young people still ideally want that," said Mitchell, who sees co-habitating before marriage and common-law relationships as the way of the future.
The average age of marriage has gone from 24 for women and 27 for men in 1968, to 32 for women and 34 for men in 2005, reports StatsCan.
Colin Macdougall, 25, can't envision himself getting married, but doesn't write it off. Macdougall was 17 years-old when his parents divorced, something he says affects the way he thinks about marriage and relationships.
"I think it is probably right for some people, but I think it's a little different in this day and age to get married," said Macdougall. "People have different values and I think people are beginning to understand that they don't need to be in marriages as much anymore."
In 2005 there were were 71,000 divorces according to StatsCan. A 26 percent decrease that Mitchell feels can be attributed to generation
X and Y's cautious attitude towards marriage, a trait which distinguishes them from their parents.
However, Mitchell said that even with all the precautions, marital instability is a common trait among those from divorced parents.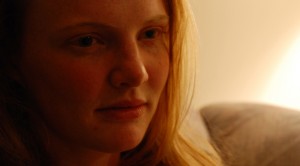 When Charlotte Stokes boarded the plane to go from Vancouver to Australia in August, she was amused by the people who wore masks to protect themselves from catching the H1N1 virus. It hadn't occurred to her at that time that they were protecting themselves from her.
"I walked into the plane and there were all these people wearing masks, and I thought to myself what stupid over-reacting people," said Stokes.
Stokes was going to Sydney to be a bridesmaid at a friend's wedding. Two days after she arrived, she was quarantined in her mother's house because she was suspected of carrying the H1N1 virus.
When the plane landed, Stokes was fatigued and achy, but assumed it was just the effects of a 20-hour flight, so she went to meet the bridal party for a dress fitting.
Soon after, the symptoms started getting worse.
"I saw all the bridal party and then the next morning I felt really sick. It felt like I had taken an aspirin on an empty stomach," said Stokes.
She went to a clinic and told them that she had just arrived back from North America and they automatically assumed she had the H1N1 virus. Because test results would take about a week to process, she was quarantined at her mother's house.
"Immediately if they thought you had the swine flu you weren't allowed to leave the house for five days," said Stokes, "so I went all the way to Australia to sit at home for five days."
At first she did not believe she had the H1N1 virus because she didn't have all the usual symptoms. According to the World Health Organization (WHO) the symptoms of H1N1 are those of any other flu: fever, aches and pains, sore throat, coughing, diarrhoea and headaches.
Stokes said she did not experience the cold-like symptoms such as coughing and a sore throat, but certainly felt the other flu symptoms such as alternating chills and fever. She said she felt as if she was hungover from dehydration and had an intensely high fever.
To Stokes, who usually combated the flu by resting for a day and then heading back to work, the H1N1 virus was like the flu on steroids.
"I seriously have never felt so sick in my life," she said. "I could not have left the house even if I wanted to. I couldn't even get up to get a glass of water without a huge amount of effort."
WHO makes clear that those with underlying health issues and weakened immune systems are the most vulnerable to H1N1 and will have more severe symptoms than a healthy person who catches the virus.
"I could see how if you already were really sick how this could put you over the edge," Stokes said.
After the five days of quarantine, Stokes had another checkup and was given a clean bill of health. She found out a few days later that it was the H1N1 virus that had made her so ill.
None of the people in the wedding party contracted the virus and Stokes was able to be a part of the wedding, although she did have to deal with the stigma of being the "swine-flu girl."
Kwantlen professor Ross Laird will have his third book published, in the new year.
The book, yet to be titled, focuses on addiction.
Instead of taking the common clinical view on addictions, Laird looks at the subconscious stories that addicts tell themselves, calling it "mythological intervention."
After 20 years of working with addicts on the downtown eastside, Laird noticed that the path to addiction and recovery, is similar to many mythological stories about struggling with demons and coming to a place of enlightenment.
Laird believes by changing the stories, or the myths, that addicts and society have about the nature of addiction, then those struggling with addiction can be better served.
"Addicts have all kinds of beliefs about themselves, conscious and otherwise, and society has all kinds of beliefs about addicts, too. In a way, addicts have become the projected shadow of society," said Laird.
Laird was shortlisted for the 2001 Governor General award for his first book, Grain of Truth, which was about the mythology surrounding woodcarving.
He started working with the creative writing department at Kwantlen and is now in the process of creating an expressive arts program.
Kwantlen's Richmond campus library is getting a boost from the federal and provincial government in the form of $1.2 million.
The school announced on Nov. 19 that the government's Knowledge Infrastructure Program had granted the money, which will be used to upgrade and renovate the Richmond campus library.
Barbara Duggan, dean of Kwantlen's Centre for Design and Communications, said in the press release that the improvements will include renovating the library to create 3,139 square feet of space from existing unused space, improving checkout and library support spaces and increasing resources, such as computers and collections.
"I think the technological advancement of students is pretty sophisticated today," said Linda Reid, MLA for Richmond East. "I think the material and the resources have to keep pace with that."
According to the release, the funding is also a part of the province's $14-billion capital infrastructure program, which the government implemented to try and create jobs and improve public infrastructure.
This isn't the first major grant or donation the school libraries has received. In 2005, the government and Kwantlen collaborated to fund a $36 million renovation of three buildings on Surrey Campus, which included the expansion of the Surrey Campus Library.
Earlier this year, Coast Capital Savings donated $1 million for Kwantlen's libraries.