Aspiring filmmakers don't need a TV network or theatrical distributor anymore: they have the web.
That's what Allen Kumar, a rookie director and screenwriter, is using for his first project, Desturbia. Desturbia is an independent murder mystery web series, currently shooting in different parts of Metro Vancouver.
"First what I was going to do was take it to a network. I wanted to establish myself and wanted to work as a PA [production assistant] or something, get in there [for] a few years, then pitch it to a network," said Kumar.
He changed his mind after deciding that he wanted the freedom to make decisions on his own.
"In a web series, I can do it [all] myself," said Kumar. "I won't have a big budget but I can show that I can do it. And if I have a show that has people involved and people who are watching it, I can take it to a network and get a web series picked up, which I want to do after two seasons.
"If you look at it now, shows on network TV, they rely on a lot of ratings," said Kumar. "Because you have a lower budget and you have more control of it, your web series can't get canceled. Especially not at the beginning. So if you use a web series to get an audience, it shows the network that the show draws in people."
Three years ago, Kumar started writing a screenplay out of boredom, basing the story on a crime that happened in his life. What started out as a 10-minute short became 30 minutes. Kumar considered making a film, but that idea didn't last long.
"You can't tell this story in a movie," said Kumar. "You have to show the elements and have conflict and all the things building up to make this actually look real. Because if you make this into a movie, it will become some cheesy horror film, which I'm not trying to do. I'm trying to show [the story] and why these people did this."
Kumar decided that a web series would be a perfect way to tell the story and develop the characters over a longer period of time.
"The internet is the best way right now. Not many people watch TV as much because everything is online with Youtube and MegaVideo. Studios are actually making web series now." said Kumar.
An example, he said, is the TV series Ghost Whisperer which was canceled and then turned into a web series.
Although he is funding Desturbia on his own, he says sites such as IndieGoGo are a way to get funding. Other ways are through fundraising events or reaching out to businesses.
"It [can be] a lower budget, so you won't be spending too much. Some web series, you don't even need a major studio. You can shoot it in your bedroom."
Although Kumar had to drop an expensive car chase scene from the pilot episode, because of the budget, he is still happy to see his vision played out.
"The best part would be the fact that when I write [the script] I don't know if it's really good but when I actually see it, when the actors play it out, I'm like 'I must be good,'" said Kumar. "I know [the actors] add their own personalities and stuff, but the fact that it's basically what the scene is actually about and it actually works and you [can] see it, it seems real, like you're watching something on television."
Desturbia is set to premiere in December or January 2012. For more information, visit Cyrus Entertainment's website.
For $20 a piece, Kwantlen students paid to come in to university on Jan. 29 for a day full of speeches and workshops.
While some students may not think that attending the third annual Student Leadership Conference would be the ideal way to spend a Saturday, according to the opening keynote speaker Joel Hilchey, the eight hours worth of sessions and speakers provided students with valuable skills and opportunities.
"I think it's a chance to connect with other students who are like-minded, and who are willing to think a little bit bigger about the world," he said.
The university's president Dr. David Atkinson spoke briefly to students before Hilchey gave his opening speech titled "Take The Risk!" Atkinson was a keynote speaker at the first two conferences.

Hilchey is a co-founder of The Beanstalk Project, an organization that empowers students to take on leadership roles within their schools and communities. He is also a member of the Canadian Associated of Professional Speakers. As a student, he didn't attend many conferences, but recognized the importance of being involved.
"I think it's probably different for everyone," he said. "[But] of course people gain skills."
As part of his presentation, Hilchey tested a willing (but nervous) student's capability to overcome her fears. Andrea Danyluk bit the bullet and placed her hand on a fully-functioning mouse trap. The speaker said that conquering fear is the first hurdle students need to overcome. "They become aware of their own strengths and their own goals." The conference gave students the chance to step outside of their comfort zones.

Students could choose between a wide variety of workshops, ranging from public speaking sessions to networking. Hilchey said not only are the classes beneficial, but in choosing which ones to attend, students begin to recognize in which areas they need improvement. "There's value in the process of choosing what you want to do at that session," he said.
"I think it's special when you get a lot of people together, or even if it's a smaller group. When people get together and kind of get outside of their daily routines, good things can happen," he said. "I think I get the most meaning out of helping people connect with each other, because those connections are lasting."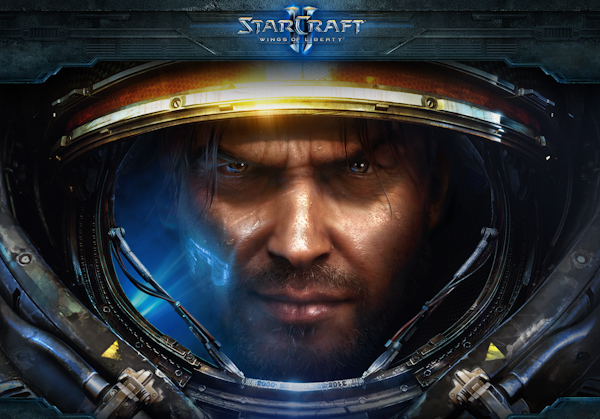 To the majority of Canadians, the CSL is the Canadian Soccer League, the top soccer league in Canada with a history going back to 1926.
To a small population of video game enthusiasts, the CSL is the Collegiate StarLeague, a younger, lesser-known league of 144 university teams spread across Canada and the U.S. that duke it out online every week, playing a computer game called StarCraft 2: Wings of Liberty.
The four-year-old StarLeague describes itself on its website as a "small step in the process of creating enough excitement and passion for e-Sports to fill stadiums, be broadcast on television, and ultimately become a part of mainstream culture." Originally a StarCraft league, it switched over to StarCraft 2 when that game was released.
Like most sports organizations, it's made up of different divisions, eight in all. Kwantlen is in the Guardian division with Queen's University, the University of Cincinnatati, the University of Georgia and 15 other colleges. UBC, UVic, Thompson Rivers University, BCIT and SFU also have teams.
Seasons start in the fall and end in the spring with playoffs. Last year's winner was UC San Diego.
The coordinator for Kwantlen's first-ever StarLeague team is a second-year crimonology student named Jayson Bulahan.
He discovered the StarLeague on an online StarCraft forum and, after realizing what Kwantlen was missing, began trying to organize a squad for this year's season. It was tough getting into the swing of things, but today Kwantlen's team consists of 14 players.
Although it is a competition, Bulahan insists that having fun is their priority. If a team member doesn't want to play, he or she doesn't have to. Inexperienced players are welcome, too, as long as they're willing to learn.
"My recruitment standards are not really high. If you're new, that's fine. Everyone will get a chance to play," he said.
Team member Kevin Shen shares Bulahan's ideology, and finds that it's "much easier to improve if you're under that mindset, and if I lose the game, it wouldn't bother me so much since I can always watch and analyze the replay without feeling ashamed."
Shen is in his third-year at Kwantlen and first started playing StarCraft in 1998.
Harold Keech, another veteran who's been playing since 1999, plays mostly for fun but also finds it "very rewarding to win and perform well for the school."
Although the main goal is to have a good time, Bulahan admits that games can become competetive.
"StarCraft is a game of wits, and I don't think anyone wants to be outwitted by another player," he said. "It's up to the players. It's their own motivation that drives them to play as best as they can."
Bulahan said the toughest game the team has played so far was against the University of Southern California.
"We got outplayed by them, and there was nothing we could do," he said.
That was back when the team was still getting the hang of things, but their skills have improved since then.
"It's taken us a little bit more time to get used to how we're supposed to do things," he said, but added that the team's getting better every week.
StarCraft 2 — the sequel to the successful 1998 sci-fi game StarCraft —was released in July 2010 and has quickly become one of the most popular and competitive online games. It sold three million copies in the first month and has received universal acclaim from game critics.
It takes place in the 26th century and contains three species — the Terrans, the Protoss and the Zerg — who battle each other in outer space environments.
Kwantlen's next game is Saturday, Feb. 5 against the University of Minnesota, Twin Cities.
Old McDonald had a farm and so does Kwantlen.
On Feb. 3, the Institute for Sustainable Horticulture will launch the second year of its farm school. The Richmond farm school is an extension education program designed and intended to prepare people to "engage in local-scale, human-intensive" farming. And, according to the farm school director Kent Mullinix, this isn't an ordinary university program. There are no textbooks, no assignments, no exams and no grades.
"It's taught offsite and the whole school is in partnership with the City of Richmond. These are all unusual things for Kwantlen," he said.
The program runs on a not-for-profit, cost-recovery basis: the farm school is completely funded by student fees and grants.
"We got a very generous grant from Vancity. They gave us $50,000, and with it we're going to procure equipment and, most notably, we hired a farm school coordinator," Mullinix said.
Anna Rallings is the program's farm school coordinator and was a student in the program's first class.
"I really liked working with chickens," she said. "We built a chicken coop. And this year the new farm school students are going to be hatching chickens."
Rallings, a graduate of environmental sciences, found that she didn't like the day-to-day grind of sitting in an office and writing reports.
"I went into the farm school kind of with a blank slate, thinking that maybe one day I'll farm. And now myself and another student, Charles Wilson, we've started our own farm, Natural Urban Growers in Richmond" she said.
The farm school isn't just about teaching people how to farm.
"Folks of your generation need to understand that their lives are going to change radically. The fossil-fuel-based economy and lifestyle that you now live is going to cease," Mullinix said.
"Virtually all of the students have already established careers and are fairly accomplished. They were in the farm school because they see sustainability as a preeminent issue."
According to Mullinix, agriculture now "is absolutely unsustainable."
The farm school's goal is to change the way we farm and make it more sustainable. They've partnered with the City of Richmond and two Richmond NGOs to put in place various tools and demonstrations of what they call Municipal Enabled and Supported Agriculture or MESA.
"The farm school is a MESA tool," Mullinix said. "Municipalities in the very near future are going to become very concerned with their agri-food systems, because it's going to become inextricably linked to the sustainability of their community.
"If we can advance and achieve a sustainable agri-food system, then we can demonstrate to all that sustainability will enhance our lives not detract from them. If we don't get this one figured out, we are in, as they say where I come from, a heap of trouble," he said.
Rallings agrees and sees the farm school as an important step to making the world more sustainable.
"There's a serious need for people to get into agriculture," she said. "The nature of agriculture is changing because of climate change, but there's also community development and the demand for local, organic food. The farm school's really going to help bring people into the industry who might be on the outside and don't know where they fit."
The cost of filming is one of the biggest issues facing independent filmmakers in Vancouver.
The City of Vancouver's Vancouver Film Office was set up to deal with on-location filming while ensuring the safety of the public and protecting the rights of local neighbourhoods. It handles all productions in Vancouver, ranging from independent films and commercials to feature films and television series. And while the office helps production companies get the authorization to film on public property and on city streets, the price can be high, especially for independent filmmakers.
According to the city's website, it costs about $650 a day to film at any major parks or beaches, while the permit for filming in neighbourhood parks is about $590 a day.
Any filming that affects the normal use of public property requires a Film Activity Permit. Each day of filming or different location requires at least one Film Activity Permit, which is approximately $150.
A street-use permit is approximately $150, but the amount of street space being used for filming will determine how many permits are required to shoot the scene.
The use of a Vancouver police officer in filming is $95 an hour and a sergeant is $119 an hour. Using a fire engine in filming costs $110 per hour and firefighters are $82 per hour each. Vancouver Fire and Rescue Services Training Classroom is available for $400 per day and the Training Academy is available at the rate of $1,500 per day.
Lori Clarkson, film liaison at the Vancouver Film Office, says that the cost of film permits is the same for independent filmmakers as it is for professional filmmakers.
"From our point of view, if a production crew is asking us to do some work, it doesn't matter whose asking us to do the work. We have to be paid for the work we do, so it doesn't matter if it's a huge feature or a small independent feature," said Clarkson.
There are some ways the city can cut back on some of the costs for independent filmmakers.
"One of the things that we can do is consider lessening the cost of a street-use permit, but it depends on what it is they need," Clarkson said. "Typically, our fees are set by city council, so they are pretty much set in stone. But in some situations, we might be able to knock a little bit more off the cost of a permit."
To find out more about the cost of film permits in the city of Vancouver, visit the Vancouver Film Office website.
Social media is changing the way that we do almost everything and that now includes how independent filmmakers are funding and distributing their films.
"Everything is changing so quickly that 10 years from now, we won't even recognize what it is right now," said Ryan Catherwood, an independent filmmaker from Vancouver.
Besides the obvious social media forms, such as Facebook and Twitter, there are also specialty sites such as IndieGoGo that filmmakers are using for their films. IndieGoGo defines itself as an international funding platform.
Catherwood has recently starting using IndieGoGo and said that it's a different way to raise funds for a film.
You "basically just put a pitch up online and then cross your fingers that people want to invest in it and become a part of it," he said. Anyone can create an account, and attempt to raise funds for almost anything.
This money can make a huge difference to independent filmmakers.
"I work at a rental shop and, like a lot of my friends, we're all filmmakers and we want to spend our time and our energy and our passion in film, but we have to get supplementary jobs to afford that," Catherwood said.
Funding a film isn't the only problem; distributing that film is also sometimes an obstacle.
"Distribution is continually becoming a problem, besides just putting it up for free online," Catherwood said. "There are not a lot of options for filmmakers these days. It's kind of like the elephant in the room that no one wants to talk about right now, but I keep trying to bring it up and just say like we have to find a way to make money from our films."
As much as social media can help filmmakers distribute their films, it also poses its own set of problems.
"YouTube came along and it's kind of the Coca-Cola of Internet broadcasting. It's hard to get an edge on them," Catherwood said.
Amid all the changes, Catherwood doesn't know what the future holds.
"I don't know where the independents are going to end up," he said. "Until the independents, like one of our own, creates something to distribute indie films on a larger scale, nothing is going to change. That's kind of how I see it."
The KSA is hosting a Domino's pizza promotion on Monday, Jan. 31, which is
designed to help send the child of a Kwantlen student to soccer camp.
"This promotion is being conducted in conjunction with Kwantlen student Rae-lynn Dicks, who is also the mother of a 12-year-old boy. We are trying to send her son to a UK soccer school, to be scouted by the UK premier soccer league," said Colin Pearson, member services coordinator for the KSA.
"The trip is $5,000, so we are trying to raise just enough to cover transaction costs."
Joshua has shown a talent for soccer, and the opportunity to train at this camp would heighten his chances for a soccer career.
Students can help Joshua and his mom by purchasing a Domino's Pizza Value book, at the KSA members services office, for $10.50. Coupons in the book are valid anywhere in the Lower Mainland until Nov. 30.
The promotion will be continue until the beginning of March.
When the polls close at noon on Feb. 6, this year's KSA elections will be the first to have been conducted exclusively online.
Unlike previous elections, which occurred only on one day and involved physical ballot boxes and voting booths, voting will be conducted online from noon on Jan. 31 to noon on Feb. 6.
But there are concerns among KSA Executive Board members that the door for breaking the rules is wide open.
KSA Director of Academic Affairs, Brad Head, sees problems with the online voting system, predicting a lower voter turnout. "Many students don't vote already… many students don't go onto their myKwantlen account," he said.
Head is also concerned about cheating.
Since voting traditionally took place at stationary voting booths in years past, computers that will now be used for voting are required to be "stationary." In other words, candidates are barred from simply walking around campus with a laptop and asking people to vote.
KSA Director of Finance, Shanal Prasad, has similar concerns.
"There is so much potential for things to go wrong," he said. "What if a group of people have a giant party and they have a laptop there and they get all their friends to come and vote?"
KSA Director of External Affairs, Matt Todd, said it's also against the rules for a candidate to walk around and offer candy bars in exchange for votes, something that was just as likely under the paper-balloting system.
"We already live with that risk, we just have different packaging on the risk," Todd said.
(The distribution of food and drink is a violation listed in KSA elections Regulations document on their website and candidates are held responsible for the actions of supporters. According to KSA regulations, "the candidate accepts full responsibility… that any offenses committed by campaigners shall be deemed to be offences committed by the candidate.")
As for benefits, Todd said it is much cheaper to put the vote online. And because it is cheaper, it is possible to run the election over more days and, he hopes, capture more voters. As well, there are no "bad ballots" online, and tabulation of votes is automatic.
This year, there are 59 candidates running for various positions in the KSA. This is the largest number of candidates to have run in a single election at Kwantlen. "It means people are paying attention and actually care enough to participate," Todd said.
Here is a full list of candidates (link is to a PDF.)
The National Canadian University Press (CUP) conference in Montreal was an opportunity for eager university students to mingle, but face-to-face socializing took a back burner to social media.
The 73rd annual CUP conference took place Jan. 12-16 in Montreal. Editorial staff from The Runner, Kwantlen's independent newspaper, attended the conference along with approximately 300 student journalists, editors and designers from around the country.
Twitter not only was valuable addition to the conference, but a tool for 300 students to communicate instantaneously, showing the prominent voice Twitter has in the world of new media.
"It was cool to see what other people were thinking about specific things. In particular, there were a lot of people tweeting during a few of the keynote presentations, which kind of lightened the load on a couple of fairly snore-heavy speeches," said Brad Michelson, the culture editor at UVic's newspaper, The Martlet.
"Then again, it was cool to see what people's plans were and to hear about restaurants, bars in town. It was just a cool social tool."
The convenience of being able to speak to the person next to you, while keeping up with rest of the conference updates through Twitter, enhanced the Nash (a short form of "national") experience and emphasized the importance of journalists receiving and using information from multiple sources.
"Aside from a tool for research, Twitter is also really useful for promoting one's publication and work. Social media has been a blessing and a curse for media as a whole, but I prefer to think that it's helping develop new media and evolving how media works," said Michelson.
At each keynote, seminar and social event, iPhones and Blackberries were put to use while students documented each of the highs and lows.
"Twitter, in particular, allowed people to interact socially during times where they normally wouldn't be, like speeches, and seminars. People could make commentaries, discuss opinions and share their general thoughts and impressions. I really enjoyed that kind of sub-culture, part of the conference," said Michelson.
Twitter at Nash became the easiest way to find fellow students with similar interests.
Andrew Bates tweeted: "I've been getting follows and wondering 'what, I wasn't following these people already?' This is almost entirely because of #nash73."
"Great to meet (now connected) to so many smart journos. Thanks for your time. Loved meeting you all," tweeted Wilf Dinnick.
Students continually refreshed the #nash73 feed in order to review a constant stream of updates on everything from seminars to critiques of the catering to hangover complaints.
"It was pretty entertaining to read through the #nash73 hash-tag throughout the conference. Everything from commentary on presentations or keynotes to seeing what other conference people were up to. It was definitely an source of entertainment that actually enhanced my experience there," said Michelson.
"Last night's drunken tweets are the best breakfast reading ever #nash73," tweeted Sarah Petz.
Tweets sent throughout the four days became a significant part of the conference experience, even allowing for some competitive (and comical) tension between publications.
Colin Sharpe tweeted, "The day I remove the #nash73 column from TweetDeck will be a very sad one."
The main goal is survival.
Mint Records is entering its 20th year and co-founder Bill Baker admits that changes in the music industry are a threat to independent music labels.
"As flippant as that sounds, [survival] is the number one goal and it always has been," said Baker. "It's a challenge and right now it's just about this adaptation and seeing what we can do. A lot of people in the business have changed entirely. Record labels basically don't put out records anymore, rather they do artist management and merchandising and publishing and things like that. [They're] focusing on other [ways] of working with bands and still have the potential to generate income."
Changes in the music industry have forced Mint Records, like other labels, to revamp the traditional way of putting out music. One of the label's suppliers, which has manufactured its CDs since 1994, is taking its last breath this year.
"We focus a lot more on putting out vinyl now," said Baker. "We've been forced to cut back on the kind of investments we can make on projects. [In the past], we would've probably put out a record knowing that it was barely gonna break even, if that. But it was something that we felt passionate about doing. Now we may either not do that, or we may release it digitally only through iTunes, so we're not actually incurring any manufacturing costs. It's changed the way that we do things, for sure."
In the beginning
Mint Records came to life in 1991 when Baker and his co-founder Randy Iwata came up with the idea of starting a record label after they left CiTR, UBC's student-run radio station.
The early '90s saw the growth of the grunge scene in Seattle, which had a huge influence on Vancouver's music scene. Baker describes it as a vibrant time.
"There were a lot of new venues and up-and-coming new bands and people starting out. The whole punk thing had, at that time, gone by the wayside. We were getting new kinds of music and people were starting to explore. We certainly had no lack of material when it came time to find a band to work with," said Baker.
At that time, Canada's music industry was mostly based in Toronto, with branches of a few major labels in Vancouver. But despite being present, according to Baker, they failed to engage the local music scene.
"We recognized a bit of a niche, I suppose," said Baker. "We weren't the only people to do that at the time either."
Baker and Iwata noticed the success of local independent label Nettwerk, but still saw a number of unsigned bands with potential.
"Here we got all these bands playing, people coming to see them and nobody's really putting out their records. To be on Nettwerk, you had to be, at that point, reasonably well established. There's a huge gap here with all these bands that we like, where are they gonna go? The majors won't put them out and they're not likely to be on Nettwerk," Baker said.
"The goal was to just document what was going on in the music community in Vancouver at the time. There weren't very many outlets for that. We were thinking there's so much happening here, this sort of thriving community and unless you're here, nobody will know about it. Our intention was to publicize it in the short term and document it for prosperity."
Mint managed to achieve commerical success with artists such as The New Pornographers, Neko Case and The Organ. But Baker names the experience of working with Cub, one of its first bands back in 1992, as their greatest achievement.
"When Cub came out, that was us just learning and we didn't know what we were doing," said Baker. "If there were 10 things we needed to learn to run a record label, we probably learned nine of them."
Cub went on to sell thousands of records across Canada, Japan, Australia and the U.S.
"In terms of a non-quantifiable success, I think that was our greatest success because no one really knew who we were. We were virtually unknown by the time we put out the Cub record," he said.
"The first record was just a guy who recorded in his basement, didn't know what he was doing. I think people initially considered their music to be juvenile and very poorly played. Their music provided a refreshing counterpoint to what was going on elsewhere and it really caught on with people.
"To be able to take something that basically came from virtual unknowns all across the board and make it into something where we were selling hundreds of records a week just in Vancouver and doing interviews on the CBC… That was when we really went from nothing to something. I look back on that with tremendous fondness."
Obstacles
"Like any record label that has survived that long, through all the changes that have taken place in the music industry, [Mint Records] had moments of success and moments where they've encountered some resistance and they've come out of it intact. They still exist," said Kaitlin Fontana, author of Fresh at Twenty: The Oral History of Mint Records.
While bands breaking up is always a setback for a label, Mint also had to deal with Cargo Records, one of its largest Canadian distributors, going bankrupt in the late '90s.
"In an agonizingly long process. It took six months of us trying to get the money they owed us and eventually we didn't get anything," said Baker. "They took a substantial amount of money of ours down with them when they went bankrupt and we were unable to pay a lot of our artists the royalties that we owed them for some time. One of the artists on the label decided that they didn't feel like that was fair and so they had to leave."
Baker added that those things happen in most businesses.
"Those are very frustrating things to have to get over and in many respects they were difficult lessons to learn [but] they were valuable. I don't think we lost hope, obviously we kept going but there were trials."
The current trial the label is facing is digital downloads.
"Those are the kind of obstacles that, no matter how plucky and optimistic you can be, there aren't really that many ways to overcome it unless you change what you do substantially," said Baker. He remains appreciative of Mint's customers, crediting them for Mint's survival.
"We've been lucky so far because I think for the large part, the people who are interested in the music we put out are typically more in the mindset of a collector or someone who is part of a community," said Baker.
"I think when people are primarily focused on things like Top 40 music, they don't necessarily have some personal investment in what's on the radio all the time. There's perhaps less of a stigma about downloading that one song for free than there is if it's your friend's band and you know that they're working three jobs to be able to play in a band and you like them and you want to help them out. I think that's why, until recently, we suffered a lot less in terms of a decline in CD sales because of all of this."
The label has also put more focus on a new approach to earning money: licensing songs for film and television.
"It's not an exaggeration to say that you could have one music use in a television or advertising situation that could probably pay more than the record could ever make in its history. For every one of those, there are hundreds that don't get anything but it's something that's worth pursuing because there's money there and there's people that want to spend it."
Another battle that independent music labels face is the number of people who see no use for a label, taking advantage of the internet to put out their music via MySpace or YouTube.
"Agruably anybody with an internet connection and Garage Band could put their music out for free," said Baker. "But if everybody's doing that, it sounds like a very democratic, wonderful type of situation but it also increases the general background noise. I don't think people like being told what to like but I think people appreciate having guidance when there's a million things to choose from. I think it's meaningful to someone to be able to say 'I like most of the records that I bought that are on Mint. Now they're putting out another one, I'll probably like it.'"
Fontana acknowledged the importance of Mint Records and the role it has played in Vancouver's music scene.
"I wanted to write the book to point out that there has been this wonderful, underground scene and this wonderful pop scene in Vancouver that Mint Records has basically been chronicling for the last 20 years," said Fontana. "If we ignore that, if we ignore the contribution that this label has made to the city, we're ignoring a big part of our own culture and I don't think that that's a wise thing for any community to do."
Baker hopes that Mint will continue putting out music that documents the scene in Vancouver, as it has done for the past 20 years.
"I think that there's still a value to a record label," said Baker. "I think as long as we could continue to find ways to put out music without just going bankrupt from doing it, that's something that we're always gonna do."