High fashion night after months of hard work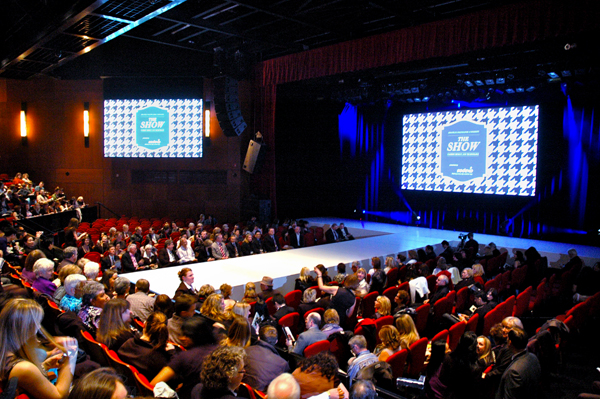 Anticipation and sense of excitement were palpable before the Design, Fashion and Technology program had its end of the year show on Tuesday, April 5, at the River Rock Casino in Richmond.
Months of hard work led up to the 45-minute fashion show, said Joanna Delaney, creator of the Vapor line.
"We came up with a concept in the first semester of fourth year, and then the second semester is dedicated to producing the line and making our portfolios," said Delaney.
"My line is fashion for rainwear…I decided to create a line of raincoats suited to women who are looking for a little something extra, a little bit more than just your average raincoat."
Delaney said that finding the right niche in such a competitive market takes time, patience and a lot of research. On the business side of things, "You have to prove that your market exists, because you can't create something for no one," Delaney said.
Delaney added that her next career step would be to promote herself as an independent designer in the Vancouver.
Justine Edralin, creator of the Menagerie line, said that she started sewing in Grade 8 and her interest in fashion and design grew from there.
"My market is crazy old ladies. I'm really into the avante garde artsy clothing, and also to empathize with a market that's not myself," said Edralin.
Edralin says a lot of the thrill of preparing for a show comes from the pressure to get it all done on time.
Alexandria Culver, creator of the Bese Saka line, said that the biggest inspiration for her design was a trip she took to Ghana and West Africa to teach math.
Culver said she was inspired by the prints and that her collection focuses on socially conscious manufacturing. She's been sewing her collection for the last four months, but they spent fall designing a collection and also creating a company.
Culver said that everyone in the class is supportive, because everyone knows how much work goes into the design process.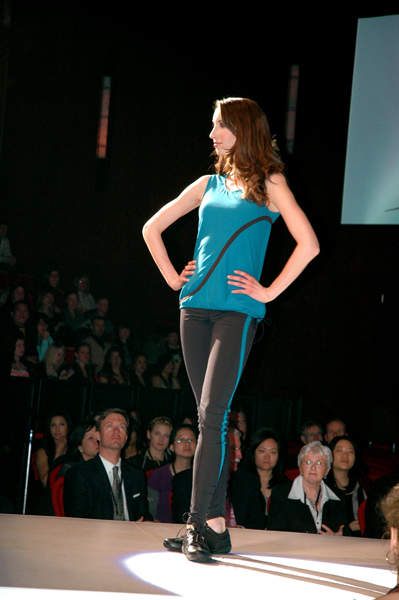 "The show is beneficial for all the students…The program has such a high profile in Vancouver and the industry is aware," said Culver.
Evelynn May, on of the design coordinators, said there's so much more to what the audience sees than what meets the eye.
"They've done a thesis. They've had to argue and validate all their piece collections, because they are niche market collections," said May.
"It's been stressful, and it's all absolutely beautiful," said May.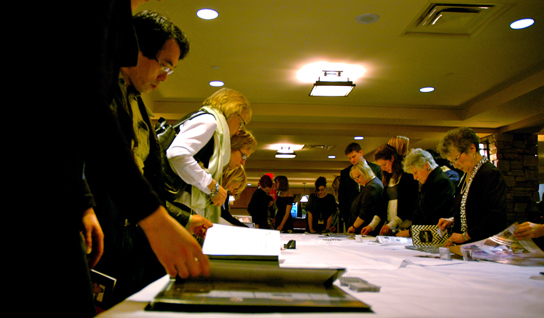 RELATED: Peering behind The Show